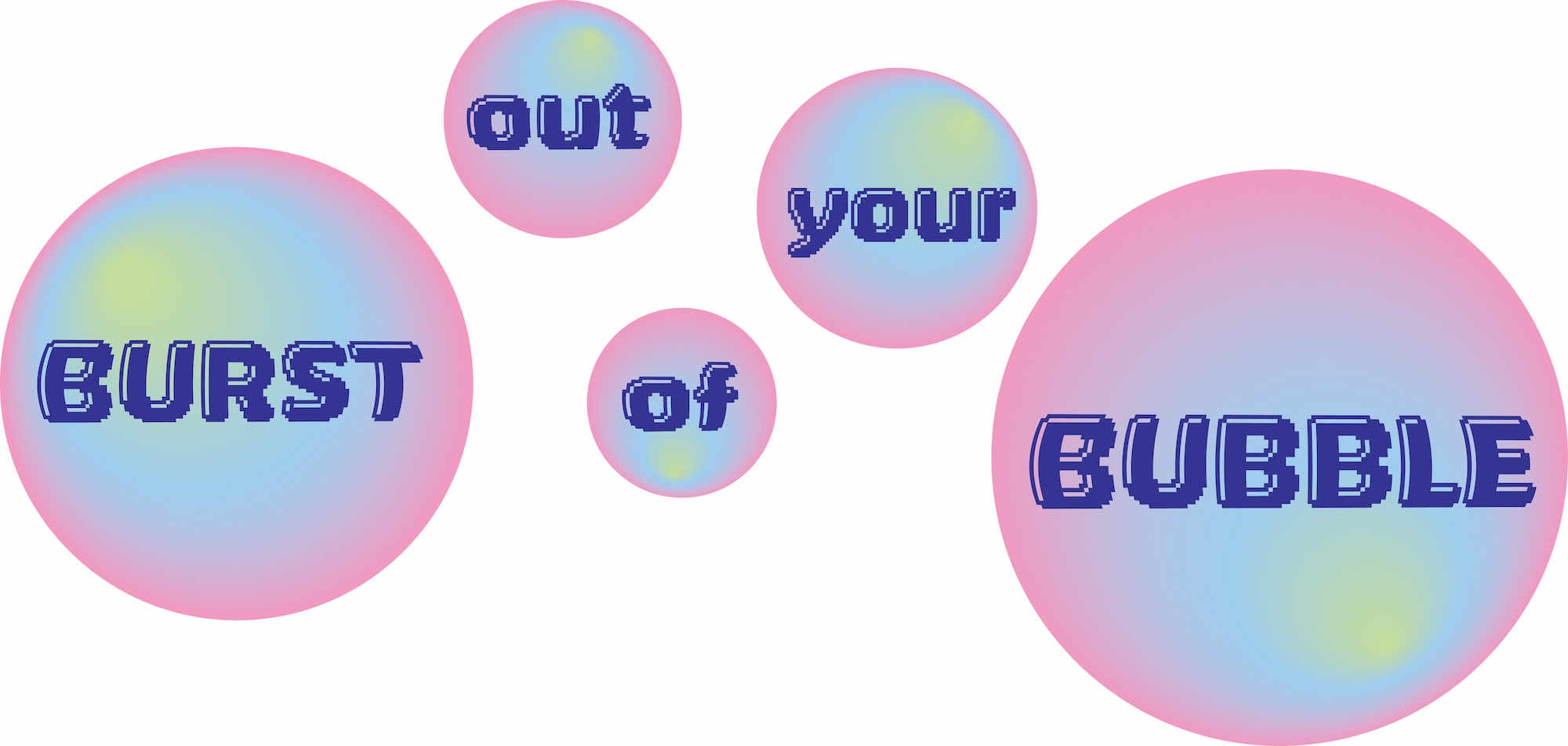 Bubbles
Burst Out of Your Bubble is an interactive installation designed to delight people by inviting them to experience the magic of conducting their very own bubble symphony. The last two years have been challenging for all of us on many unexpected levels. We've had to exist in some sort of a bubble, isolating from loved ones, friends, our larger communities, and all the experiences that make daily life rich and colorful.
The dynamic quality of soap bubbles creates an ever-changing visual experience as bubbles are lofted into the air and shifted around the space by the visitor. Colorful lights add another element of engagement and a way to connect to the city. Some days the installation might show off its team spirit in Sounders' colors and other times it might match a beautiful PNW sunset.
By using soap bubbles we want to offer tentative hope that things will be different this year and invite people to seize the small moments of joy, as ephemeral and beautiful as a bubble floating by.
404 Studio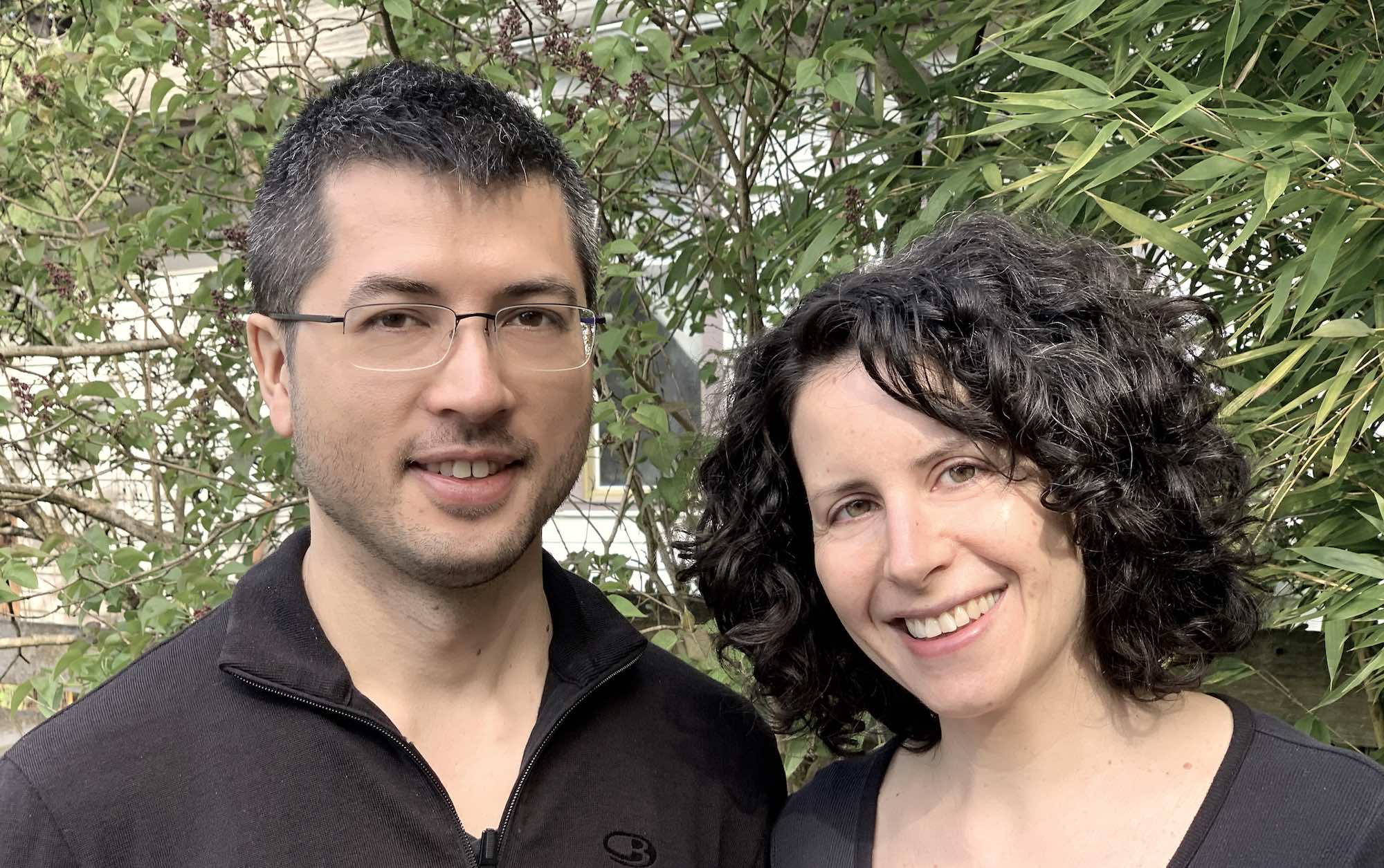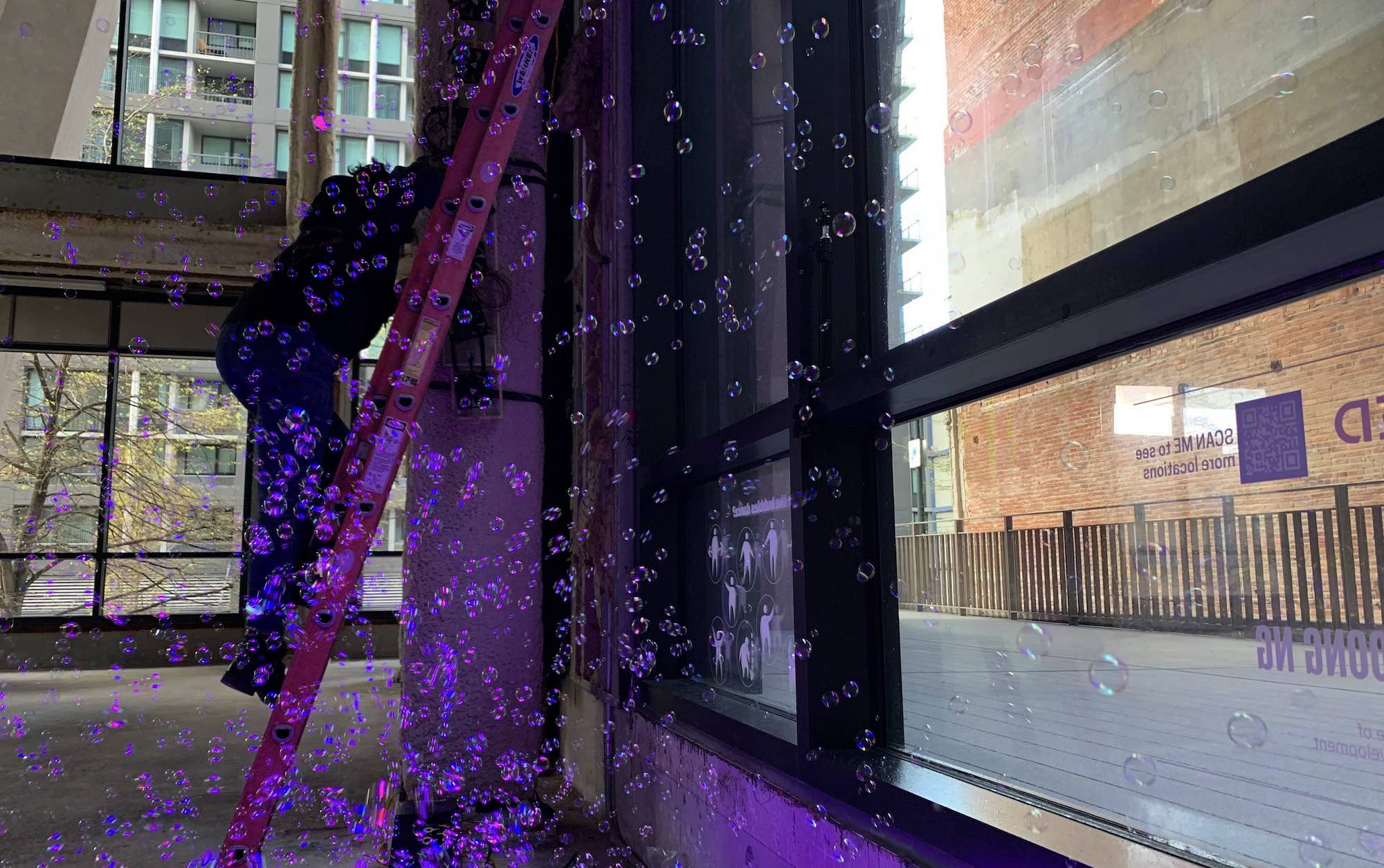 Plamena Milusheva and Choong Ng have been collaborating on interactive installations for over ten years. Plamena is a multi-disciplinary designer trained as an architect and Choong is a software engineer with experience in network security, wireless networking, and machine learning. However Plamena has been known to write some messy code and Choong has been known to design some beautiful objects. Their ability to appreciate and understand each other's contributions allows them to communicate better and create more engaging experiences.
Choong is a technologist and entrepreneur with extensive experience delivering complex software-hardware integrations at a range of scales. His work has spanned deep learning, computer security, and mesh networking. He co-founded and served as CEO for Vertex.AI, a machine learning startup which became part of Intel in 2018. As a consultant he has prototyped, shipped, rescued, and advised on a broad range of software efforts. Other roles include Principal Software Engineer at the Pioneer Square Labs venture studio, Manager for Security, Wireless and Advanced Technologies at Unium Technologies (acquired by Nokia), Senior Software Engineer and Tech Lead for Security at IMVU, Technical Program Manager at Intel, and Security Analyst at Microsoft. Outside of professional work he has contributed to an eclectic collection of projects including Seattle's original community wireless network, an Ebola treatment training simulator, as well as joint work with Plamena.
Plamena received her Bachelor's degree in Art and Architectural History from Emory University where she focused on studying how art and architecture document and shape the human experience through the social, economic, and cultural context of their creation. While at Emory, she started doing set design and construction which sparked her love for the development of ephemeral environments and experiences. During her Masters in Architecture at UC Berkeley, Plamena developed research around digital fabrication techniques and tools while exploring innovate processes with a range of materials. This research was formative for her design and art practice which uses technology and unusual materials to redefine the built environment. She spent several years at the Seattle maker space, Metrix Create: Space where she started developing small scale interactive projects and learning the software and electromechanical side of interactive design.
This is where Choong and Plamena first collaborated. Ever since, they have been developing interactive installations designed to engage with the public, transform experiences within the built environment, and bring delight to all who choose to enter.
Contact